Saturday… and Memorial Day weekend! Usually, this would mean a trip up to the cabin. However, we got our cabin time in last weekend, this whole pandemic thing and the forecast called for scattered thunderstorms on/off throughout the weekend. Different times call for different measures. We decided to tackle some things around the house and enjoy our 3-day weekend.
My day started with a power washing of the deck. Something that 'the boss' has been asking about for quite some time, I suppose it was due. I guess I hadn't really noticed it until I take a look at the result and Katie took some photos during the process. It was a long and arduous process, there was a lot of crap and buildup that I just never paid much attention to over the years. Sure looks swell now though, don'tcha think? Almost like a new deck, almost.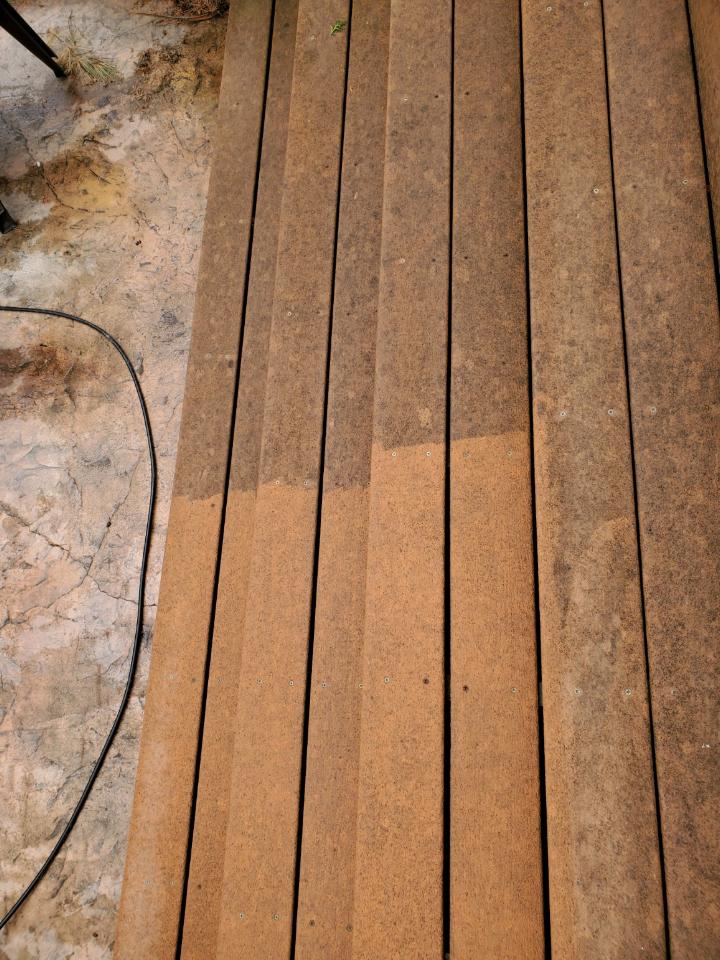 Since Saturdays are my day off from the running. I spent the rest of the day working on the garden – something that apparently everyone else is doing this spring/summer, as the lack of seed packets available at the, well, 2, stores that I visited would indicate. Katie had purchased some tomato and bell pepper plants from the local 'plant lady' in town, so I wanted to get those in the ground. Plus, that whole potential rain thing which ended up NEVER happening. Regardless, I got most of the fencing around the garden in place, I repaired my trellis from last year and, due to a lack of landscaping fabric, got one row of plants planted. Before I knew it it was dark-thirty, time to put it all away for the day. All in all, it was a pretty productive day.
Today's Fuelings:
0740: Cinnamon Swirl Cake
1210: Chocolate Mint Crisp (bar)
1625: Honey Mustard & Onion Sticks

1830: Meal – Chicken Southern Salad – 6.5oz of broiled chicken, spinach, zucchini, pico de gallo, green peppers topped with guacamole and sour cream

H2O: ~9c