Today, Monday, May 11th, 2020 – I'm starting the OPTAVIA program. It's an attempt to correct some weight gain issues I've been fighting for quite a while. I figured it's time to make some corrections and this was an option that was presented. The boss and I have discussed and agreed to give this a go. I'm going to give it the first 30 days of focused effort and see how things go. I've read up on this and it has some merit and also some things I'm nervous about. Plan is to post daily as a part of the 'mindful journal' process – documenting my 'fuelings' or snacks during the day and my meal. I just got the package in the mail this morning with all the different components of the 5&1 plan. I've taken my pre-program measurements. 262# and I'm going to throw out a VERY lofty goal of 205# – back to my college playing weight. (I know some who would suggest I just get down to 212# due to the significance of that particular number, but we're going with 205) I'm writing it down, for the world to see – cuz that's what we do these days and someone said that it helps to stay focused if you write it down.
In addition to this, and due to the COVID breakout and stay-at-home order, I haven't been able to get to the HS to get my lifting done since it's all closed up. To replace the gym workouts, which I miss dearly, I recently started a running program – a fat@$$ to 5k starter (as I like to call it). I've been running 3 to 4 times a week, following the program and running the prescribed amount of minutes or miles based on the daily activities. While I haven't seen a significant decrease in weight throughout the runnings, I am finding that the times for my runs are consistently dropping. As much as I loathe a run, it does get me out of the house and I've found that the time away has been refreshing – fresh air, that glowing orb many call 'the sun' and a little vitamin D apparently has some benefits. I have a couple running paths that I've been partaking in, none of which end a run near my house, so I've also added in an extended 'cool down' walk to get back home. Most of the daily run/walk back activities amount to about a 3mi trek with my most recent 2.5mi run resulting in another 2mi walk back home. The program calls for run distances of 1mi to (so far the longest of) 2.5mi. I just checked the app and I didn't realize I'm on week 9 of an 11 week program – time flies when you're locked up, can't do anything and all the extracurriculars have been cancelled.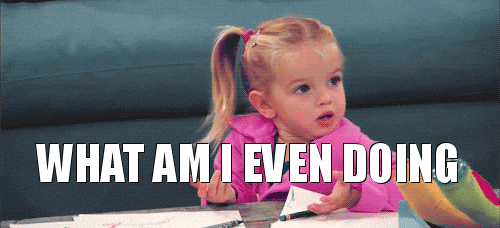 If there's anything close to a positive or silver lining on the pandemic is that I've been forced to take a deeper look at how things are/were going and make some changes. This also gives me a reason to once again use this site that has been sitting dormant for a couple years – time to wake the sleeping beast! #LetsGO!
For those looking to follow along starting at the beginning, start reading at Day 1.